WE ARE TAUPŌ'S PREMIER CROSSFIT GYM. THE ONLY AFFILIATE IN TOWN OFFERING CROSSFIT CLASSES!
At CrossFit Taupō we work hard to provide a safe and welcoming environment. A place with a strong community of like minded, friendly, and hard working people. We value our members and genuinely appreciate it when they drop in to work out and hang out with us. Here at CrossFit Taupō we also like to cut the crap out...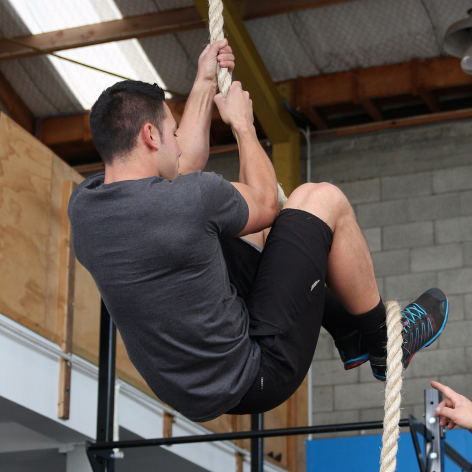 CrossFit is our core service. We provide coach led fitness classes where we educate you on correct form and technique in all movements. We have plenty of fun because we know that if you enjoy yourself, you'll keep coming back!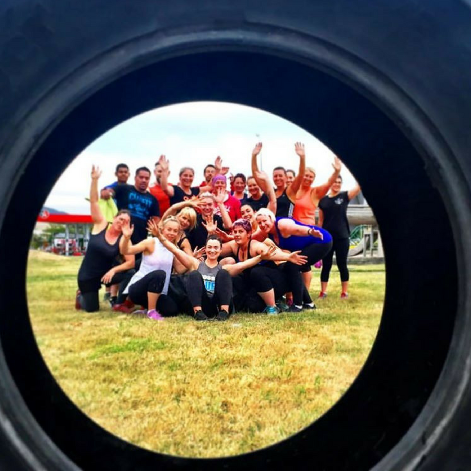 Our Blast45 classes are 45 minute high intensity training sessions including movements from training regimes like CrossFit and Zuu. Movements are easier to pick up with NO advanced gymnastics or heavy barbell work.
So you're ready to start? Great! You're closing in on the best decision you've ever made for your own health & fitness. Here are the nextsteps to starting at CrossFit Taupō:
Come in for a 15 minute chat with one of our friendly staff members. We'll work out how CrossFit Taupō can help you achieve your goals and help plan your way forward.
Jump in on a free trial session so you can experience for yourself how a CrossFit class works. Just book in with one of our staff members either in the initial chat or by messaging or calling us direct. We will steer you towards the classes that are best suited for triallists. We keep it simple and easy for your first session. There will be plenty of time to increase the intensity once you join up!
If you've made the decision, then the last step is to sign up to become a member and go through our Introduction to CrossFit course (or Intro for short). This short 4 session course is designed to prepare you for our CrossFit classes. In personal sessions with our Head Coach you'll learn our foundation movements including some of the more technical ones like the clean & jerk and snatch. We also touch on how the classes will run, how to use our booking system, and where to find help if you need it. By the time you finish, you'll be ready for our classes and on the way towards achieving your goals!